The Jaspar Foundation Team have financial oversight on the Foundation's activities and interests. The Trustees bring with them a wealth of philanthropic, commercial, financial and legal experience.
By ensuring the Foundation achieves its overall objective, the Trustees ensure good decision making takes place with accurate filing and reporting. As with all charities in England and Wales, Jaspar Foundation is registered and regulated by the Charities Commission and our UK registered charity number is 1127243.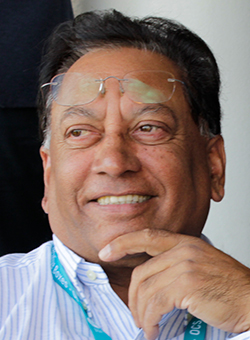 Raj Pankhania BEM
Founder
Raj Pankhania is the Founder and Chairman of Jaspar Group and Jaspar Foundation. Born in Kenya and moving to the UK in the 1970's, Raj has over 40 years experience in the property sector, setting up his company to make a mark in the construction industry. Raj is married and has two children, Anup and Shivani.
From humble beginnings of extensions and refurbishments to investing and developing numerous commercial and residential properties, Raj has seen the company transform and flourish, growing year on year. Raj is an innovative visionary – founding the Jaspar Foundation, building the Jaspar Centre and using his design and ideas to build and design quality homes at Jaspar Group.
In June 2021, in the Queen's Birthday Honours List, Raj was awarded a BEM – British Empire Medal for services to older people and the community in North London. This great accolade and milestone achievement is a tribute and true testament to Raj's vision, determination and dedication with Jaspar Foundation over the past decade.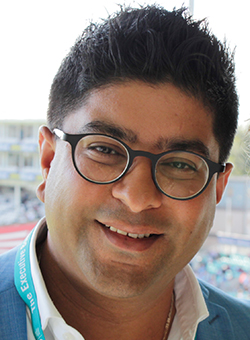 Anup Pankhania 
Trustee 
MA Oxon MPhil Cantab

Anup Pankhania is the Managing Director and CEO of Jaspar Group, a property investment and development company. Anup read Geography at Oxford University and acquired an MPhil in Real Estate Finance from Cambridge University. Since Anup joined the family business in 2005, the Jaspar Group has grown from 3 members to 30 with over 100 on-site employees.
Anup's vision of contemporary property designs in the commercial and residential sector have propelled the company forwards with success in property sales and marketing, with Jaspar Group becoming a substantial player in the property industry.
Anup believes philanthropy is core to his being. He is excited about the future of Jaspar Foundation, enhancing lives and making a difference through selfless giving.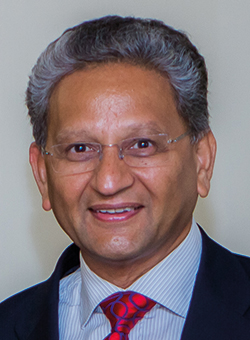 Subhash V Thakrar
Trustee
BCom (Hons) Acc, FCA, FRSA
Subhash Vithaldas Thakrar is a former partner of Blackstone Franks LLP and CBW and now a consultant to CBW, London city chartered accountants.
Subhash sits on the Boards of various companies in executive and non-executive positions. He has been extensively involved in joint ventures and investment funds in India and Africa.
Subhash has also served and supported organisations in the voluntary sector including Pratham, a charity in India to educate slum children, Attlee Foundation, a charity set up to assist children in less developed parts of London, Oxford Centre for Hindu Studies, 3 R's Trust to help educate children in remote parts of Nepal and helping the elderly with Jaspar Centre.
He is the founder and chairman of Charity Clarity, an independent rating agency for charities, providing guidance to charities. This is the only body in the UK that provides such a service and has the objectives to highlight well governed charities with higher ratings and also help lift the low scoring poorly run charities with a dedicated consultancy service. Subhash is co-author to 4 business books. He has raised funds for various charities by cycling long distance.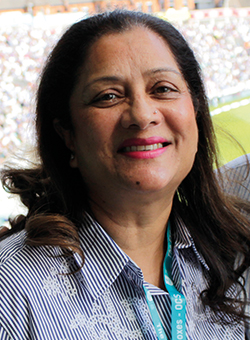 Chandrika Pankhania 
Trustee
Chandrika was born and brought up in Nairobi, Kenya. Moving to the UK in the 1970s, she threw herself into her passion – working in the retail sector in London. Chandrika worked at Selfridges for a number of years, which she enjoyed. She married Raj in 1981, giving up work at the department store and spending her time supporting him with his business venture and raising a family. Chandrika then took a career break to bring up Anup and Shivani, whilst Raj concentrated on growing his property business, Jaspar Group.
Chandrika now spends time with her grandchildren. She loves cooking for the family and is a keen philanthropist.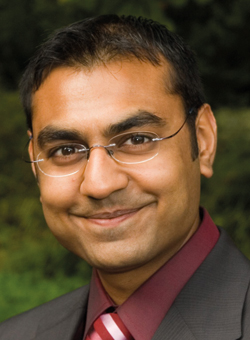 Hiren Shah 
Trustee 
BA (Hons) Acc, FCCA, Dip Cll, Cert CII (MP)

Hiren read Accounting and Finance with Computing at the University of Kent, Canterbury and graduated with a Bachelor of Arts degree in July 2001. Hiren is married and has two children.
Hiren completed the London Marathon in 2016 for charities that support underprivileged children. He has recently been spearheading the provision of water by constructing water bore holes in Mombasa, Kenya for communities to have daily and direct access to water.
Hiren has spent his career working for Shah Gillani & Company and Kimberley Financial Services. Hiren's expertise is in the field of providing owner managed businesses and high net worth individuals with priceless advice often leveraging on his contacts to deliver dynamic financial and practical solutions. In 2001 he founded a commercial property investment company called Kimberley Property Investments Ltd and in 2003 Numerica Associates Ltd was founded to provide strategic business and property advice to clients of the accounting and financial services practice.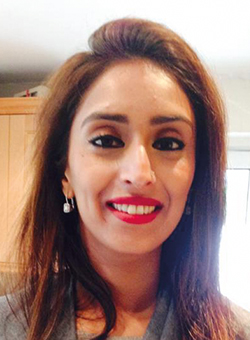 Riddhi Pankhania 
Foundation Director 
BA (Hons) Acc
Riddhi grew up in Stanmore and attended Watford Grammar School. She studied Accounting & Finance at Nottingham Trent University. Riddhi started her career with an Internal Audit role in London. After marrying Anup, Riddhi decided to change her career and support Raj with the opening of Jaspar Centre in 2013.
Riddhi played a fundamental role in overseeing the refurbishment of the new facility for the elderly, from initial set up to managing the procedures and operations on a day-to-day basis. Adhering to Health & Safety guidelines, managing the procurement and logistics of fresh meals and organising the comprehensive daily activities schedule, she immersed herself in this role for 6 years.
Having taken a break for 18 months to have two children, Riddhi is Director of the Jaspar Foundation, working closely with Neha.
Neha Mehta 
Foundation Manager
BSocSci (Hons) Banking & Finance
Neha moved to the UK from Kenya, graduating in 1995 from the University of Birmingham with a degree in Banking & Finance. Starting her career in the banking sector with Goldman Sachs in London for 8 years, Neha then undertook a Design & Project Management role at Micasa, a Property and Interior Design company for 15 years. She decided on a change of career, moving to the charitable sector and joined Jaspar Foundation in 2020.
Neha is married with two grown-up children. With a passion for charitable endeavours and supporting worthy causes, Neha's fundraising efforts include London Marathon, Royal Parks and London Landmarks half marathons, climbing Mt Kilimanjaro, completing triathlons and sponsoring education for children in Ladakh, India.