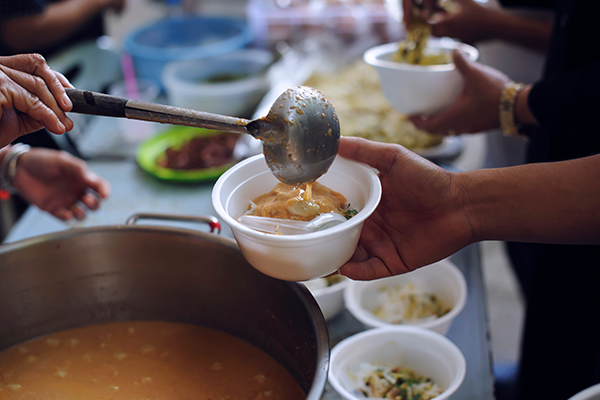 Jaspar Foundation gifted a large sum of furniture items to New Hope, a Homeless charity in Watford.
The furniture was used to replace old furniture in residents rooms, giving it a fresh new look and a more welcome feel. The dining chairs were used in the Dining Room to encourage more residents to eat together. The TVs were a welcome addition to the Sanctuary. During Covid restrictions, a number of the residents who were self-isolating had the comfort of a TV in their own rooms, which was beneficial for their mental health.
Some of the furniture items were used in residents  homes when they moved to their own rehoused/assisted or council properties. This is often an overwhelmingly expensive time and knowing that there is some furniture available for them to take with them makes the transition into independent living far less stressful.
"The Dining Room now has smarter appearance and encourages more residents to eat together in comfort, promoting social inclusion and positive mental health. Once again, thank you so much for your kind donation. It is greatly appreciated and the items have been put to good use."
Sarah Jones, New Hope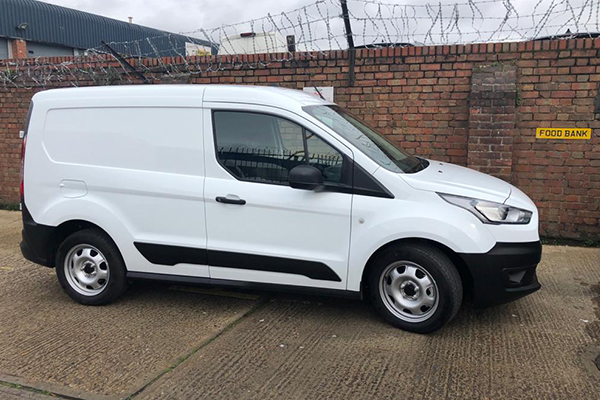 Jaspar Foundation made a substantial donation to Harrow Foodbank and Firm Foundation in order to help relieve poverty and homelessness in Harrow.
The funds were used to purchase a van to enable the foodbank to make deliveries of vital food boxes to people who are not able to get to their distribution points.
"We give out food boxes at a number of distribution points in the centre of Harrow. Having a van will mean that we can reach people who for one reason or another cannot get to our distribution sessions. This may be because of a disability or because they are a carer and cannot leave the person they are looking after."
The Foundation also supported the Harrow homeless charity Firm Foundation to run its Winter Night Shelter.
"Through your donation we are successfully achieving our goal of acquiring a van which would make a magnificent life-changing difference to our clients with disabilities, and to our house-bound clients. Thank you to Jaspar Foundation for your great generosity! Harrow Foodbank greatly appreciates your donation, and your sacrifice to help people in our community with disabilities."
Chonde Nkowani, Project Manager, Harrow Foodbank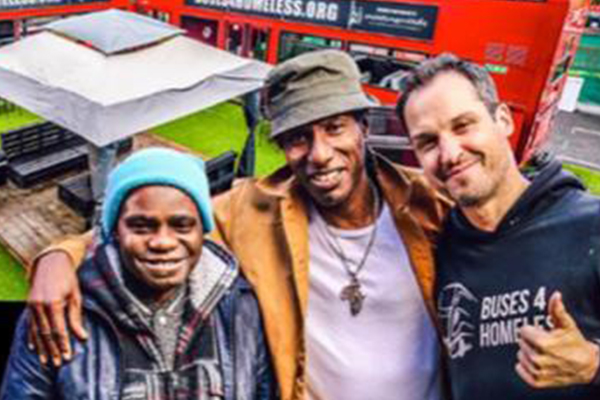 Jaspar Foundation kickstarted 2021 with support for Buses4Homeless, a holistic solution to homelessness in London.
Decommissioned buses are refurbished into spaces for eating, sleeping, wellbeing and learning, in order to re-engage homeless people back into the community.
Our donation was used to support people through the Buses4Homeless 3-6 month intensive programme and the Community Outreach Bus. The bus goes out into the community helping the vulnerable and homeless with PPE provision to protect them from COVID-19, toiletries and other food and essential items.
"Thank you so much for the very kind donation. This will greatly help to support homeless people on our Intensive Programme in order to re-engage them back into the community. Please could you pass on our regards to the trustees."
Dan Atkins, Founder, Buses4Homeless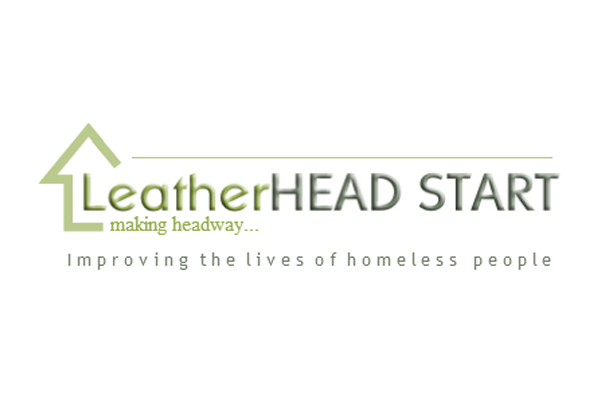 Leatherhead Start is a hostel for homeless people, open during the day and night. It offers emergency short-term accommodation for homeless men and women over the age of 18, individual Learning Development programmes, resettlement into move-on accommodation and support services post resettlement.
Jaspar Foundation's donation has helped to maintain and upgrade the IT equipment and enabled users to search for employment and more permanent accommodations, helping them to be more independent. This directly enhances the lives of those who use the hostel.
"Jaspar Foundation really took the time to learn about our charity, our needs and where the gaps currently are. It resulted in them putting money towards counselling and IT equipment, vital for job applications and accommodation searches – something simple, which has the ability to empower our clients of all ages. We are truly grateful for the Foundation's support over the next three years."
Mfanwy Tothill, Chair Leatherhead Start
"A small act of kindness, multiplied by millions of people, transforms into brighter futures"
Anup Pankhania
"We make a living by what we get, we make a life by what we give"
Winston Churchill