Good Health and Wellbeing
Jaspar Foundation made a substantial donation to St Luke's Hospice in Harrow, to support an in-patient room for two years.
Following the donation, the Foundation's Director Riddhi Pankhania was invited to a reception in support of the hospice, hosted by Metro Bank.
With our roots firmly established in the Harrow area, the Jaspar Foundation is keen to help local organisations.
Riddhi Pankhania, the Director of Jaspar Foundation said, "St Luke's is well known locally for the fantastic work it does, providing the best possible end-of-life care for hundreds of people in Harrow and Brent every year.
It relies on the support of the local community for most of its funding and we are delighted to help the hospice through a difficult time as it has faced increasing demand for its services following the closure of other hospice units locally."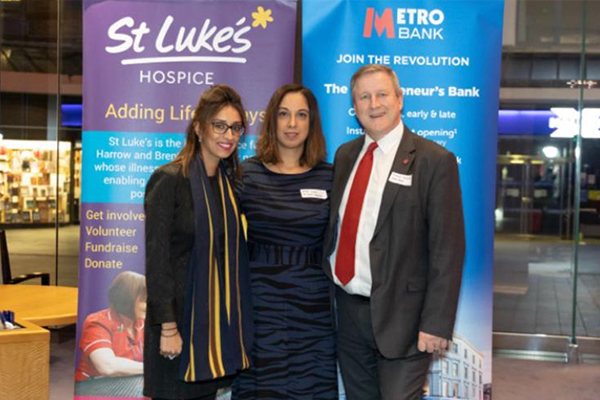 "We're absolutely thrilled with the support from Jaspar Foundation. This donation truly comes at a critical time for the Hospice and will help us continue to give free end of life care to people in Harrow and Brent. We are extremely grateful for all the help we receive from local businesses and the wider community as a whole."
Kiran Grover, Corporate Partnerships Manager, St Luke's Hospice