Through One Cause UK in March 2021, Jaspar Foundation sponsored a hair dressing training course at Auro Technical College, Tororo in Uganda.
Empowering more women in the community with practical skills helps to support them to become self-sufficient.
Jaspar Foundation's donation has provided modern tools such as electric shavers, salon range hair dryers, hair steamers, machine sterilization stores, manicure and pedicure machines and so much more. The equipment greatly enhances the ability for students to learn in a practical environment. The students work from their homes and move door to door in their communities working on clients. This has been particularly useful during the COVID-19 pandemic, as they have been able to continue earning money for food and rent.
Concepts covered in the course include hair cutting and styling, hair colouring, braiding and weaving, chemical straightening, sanitation procedures, health and safety and customer care. In addition, Auro also provides classes in English, Dance, Drama, career guidance and counselling as well as financial literacy classes for the students.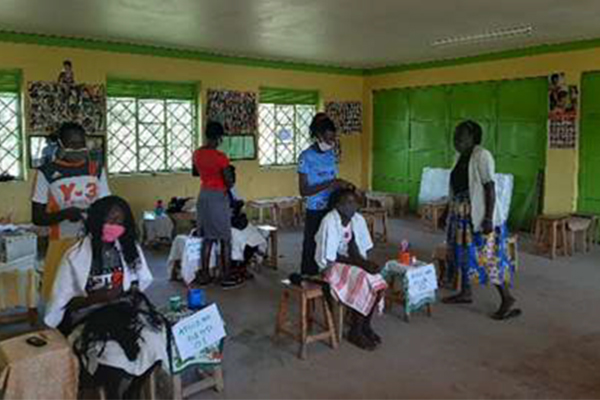 "On behalf of the One Cause Team, I would like to thank you very much for your very kind donation. This will make a huge difference to the lives of under-privileged communities giving them a chance to education and progress towards getting them out of poverty."
Aashish Nathwani, Trustee and Director, One Cause