Good Health and Wellbeing
Jaspar Foundation felt humbled to work with Eastbury & Moor Park Community Aid in January 2021, to donate food boxes every 2 weeks over 3 months, for 50 families in need at Colnbrook School.
Colnbrook is a special needs school in South Oxhey, which made it difficult for these families to shop for food easily, with special needs children in tow.
The food boxes were vegetarian and contained cupboard dry food as well as fresh fruit and vegetables to cover a 2 week period. Local grocers were more than willing to support the donation with the supply of fresh fruit and vegetables from Aston Fruit & Veg and Warren's Fruit & Veg.
This collaborative effort truly alleviated suffering and helped the wellbeing of the 50 families whom we supported.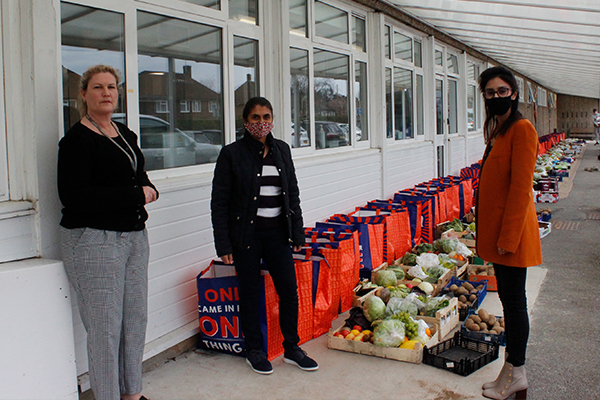 "Thank you once again from everyone at Colnbrook for your amazing generosity to the families."
Caroline Aplin, Headteacher, Colnbrook School